Back to top
Have a Medium-Duty-Sized Hole in Your Truck Fleet?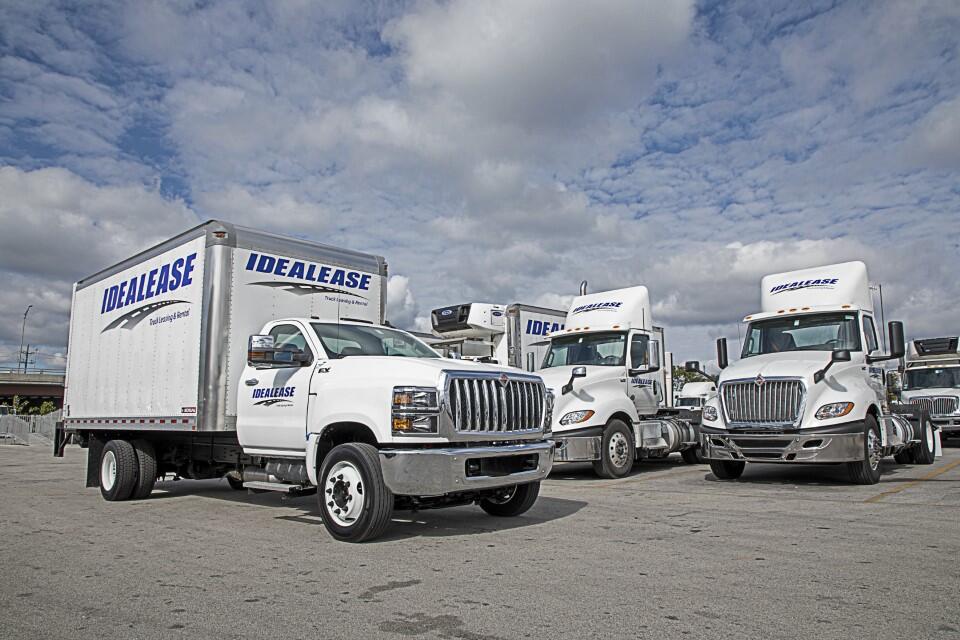 Unexpected issues can put a big strain on your commercial truck fleet.
Is your inventory running low because business has picked up? That's a great problem to have! Are more trucks spending time in the shop? That's just a problem.
Whatever the reason, you need to be the solution for your customers and Idealease has you covered with over 10,000 available vehicles. Medium-duty trucks are some of the most versatile solutions you can offer to meet every need. Dry van, straight truck, or flatbed, class 4/5 trucks can step in and get the job done. 
So, when you need a short or long-term rental to fill in any gap in your inventory, contact Idealease and we can help you save the day with the recently launched International® CV™.
When International discontinued its production of the medium-duty TerraStar™ a few years ago, they knew there was still a need and demand for a medium-duty option designed and built by a company that specializes in commercial grade trucks. They also recognized the opportunity to rethink performance and features from the ground up. So, they started with a clean slate and went to work.
The result? The entirely new CV. The CV was strategically designed to address the key issues that are important to any fleet: adaptability and reliability. International's goal was to offer the most rugged, customizable, and upfit-capable commercial-grade truck on the market.
They started with a single high-strength, low-alloy steel frame rail that takes easy upfitting and adaptability into account. Add to that a rock-solid, gear-driven transfer case that's paired with the reliability and strength of a 6-speed Allison® transmission, and 350hp, 700 ft. lb. of torque from the 6.6-liter engine, and your customers have a new favorite workhorse.
International then set its commercial-grade expertise to rethinking the way drivers interact and use the vehicle by making the interior functional, safe, and comfortable. The CV's interior features supportive, high-wear cloth seats, and controls and switches that can even be used while wearing gloves.
Comfort and ease-of-use aren't restricted to the interior. The CV offers factory installed air suspension for a smooth ride and height adjustability, a forward-tilting hood for easy access to the engine and routine service points, and a full 50-degree wheel cut on 4x2 models allows superior maneuverability. Details, details, details.
Overall, the International CV is a commercial-grade workhorse of a truck designed and built by commercial-grade experts to meet any need your customers can dream up. So when you are in a bind and need to fill that medium-sized hole in your rental fleet, reach out the rental experts at Idealease and we will get you the right truck for the right job for as long as you need it.