Back to top
Safety First, Last, and Always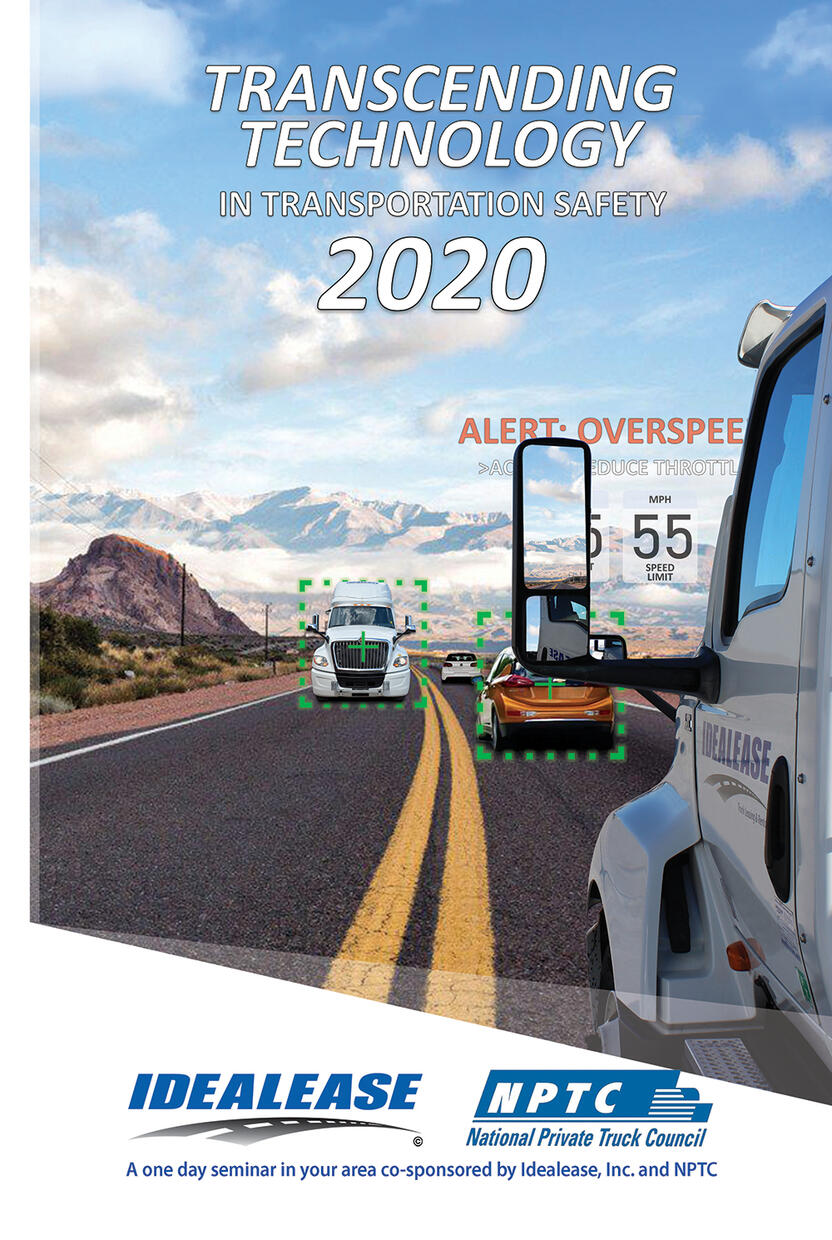 Are you ready for some alarming facts right off the bat?
According to the United States Federal Motor Carrier Safety Association (FMCSA), incidents of both injuries and fatalities involving large trucks (>10,000lb. GVWR) have increased each year from 2015 through 2017. And, while they haven't shared the full report from 2018 as of yet, the number of large truck occupant fatalities increased that year as well.
When you consider changes in regulation, advancements in technology, driver training, and even road design, the statistics should do nothing but continue to fall; but that hasn't been the case. It's a disturbing trend, and it doesn't have to be this way.
Let's do something about it.
Idealease will be offering online Safety Seminar webinars in 2020 (TBA) and any of these one-day events present a great opportunity to learn from the industry experts. Co-sponsored by the National Private Truck Council (NPTC), the seminars are designed to get your fleet managers up to date on all of the latest changes in regulations and teach them how to meet and exceed those requirements.
This class gives you the training certification required by the FMCSA and teaches vital risk control techniques that help maintain insurability, control losses, and improve your bottom line, overall. Our step-by-step approach streamlines compliance with all federal and state regulations, including:
FMCSA Compliance, Safety and Accountability program (CSA)

Applicability of Federal and State safety regulations

How to enhance your safety program beyond regulations

FMCSA Pre-Employment Driver Screening Program (PSP)

Driver qualifications

Drug and alcohol testing regulations

Hours of service and electronic on-board recorders

Vehicle maintenance and inspections

Accident record keeping
Everyone who attends will leave with the Idealease Guide to Transportation Safety and Compliance Manual to help organize and account for all necessary safety and compliance documentation.
Best of all, any Idealease Safety Seminar is available at no cost to current customers, potential customers, and NPTC members.
Join us in our commitment to making our roads as safe as possible for everyone.